"Woman Sitting at the Virginal" by Vermeer, a representative Dutch painter
(Additional exhibition from 2023/7/11)
brain activity panel
"world of masterpiece which they drew! @Otsuka Museum of Art"
comes up. Seven different places are in the picture which I displayed from side to side. I activate brain by search for mistake happily!

[Installation period] 2023/9/1 (Friday) to 2024/3/31 (Sunday)
[setting place] Information neighborhood under the ground on the 3rd floor

After the challenge, appreciate the details of the full-size ceramic plate masterpiece!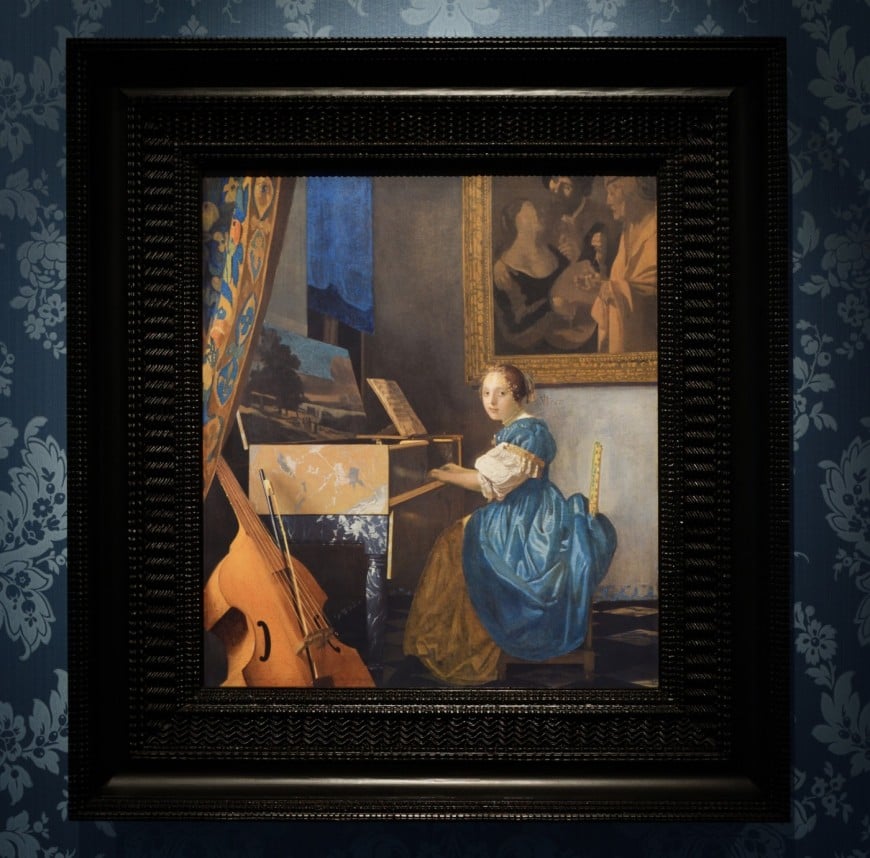 Illuminated by the light shining through a window hidden behind the curtains, a woman plays a virginal (a small keyboard instrument similar to a harpsichord) and looks at us with a smile on her face.
A viola da gamba without a player placed in the foreground as if inviting the viewer to join in an ensemble, suggests the presence of a man playing together.
For painters of the time, musical instruments were one of the motifs that symbolized "love" between men and women, and musical instruments and music were used to express love.

Ferme scattered all over the world
Let's go on a journey around the works of Ru!
Of the 37 works by Vermeer, you can see 10 of them all in one place at this museum.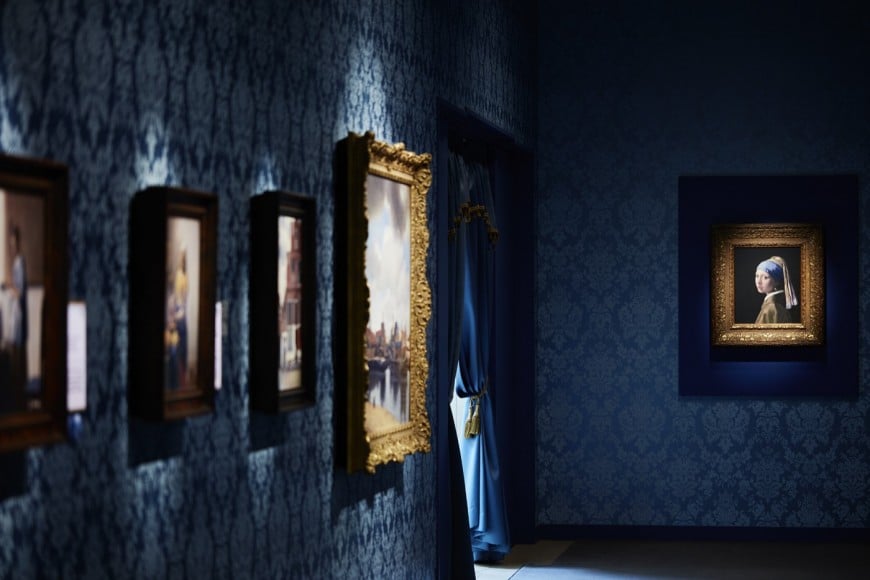 Otsuka Museum of Art10 works by Vermeer that can be admired at
413

Little Street, Delft

Rijksmuseum, the Netherlands

414

View of Delft

Mauritshuis, the Netherlands

1060

Girl with a Pearl Earring (girl of the blue turban)

Mauritshuis, the Netherlands

463

Woman Reading a Letter

Rijksmuseum, the Netherlands

464

Interior with a Maidservant Pouring Milk

Rijksmuseum, the Netherlands

1084

The woman who stands before a virginal

The National Gallery, the U.K.

1085

Daughter having a wineglass 

Herzog Anton Ulrich Museum, Germany

1086

Geographer

Staedel, Germany

1089

woman sitting in front of virginal

The National Gallery, the U.K. 

*Additional exhibition from 2023/7/11

1090
music practice
london, royal collection 

*Additional exhibition from 2023/10/7



The list of exhibits is 
here
Born in Delft, Holland in 1632. At the age of 21 he began his career as a painter and is also a member of the board of directors of the Delft Painters Guild.He depicts everyday life in a room with themes such as letters, music, and love. left. After his death in 1675 at the age of 43, his work gradually fell into oblivion, but was revived in the 19th century.His total number of attributed works is said to be about 37.