Restaurant Garden (1F)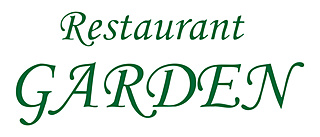 Restaurant garden on the first floor
A restaurant in the first floor of the annex.
A lunch and a sea bream, the menu using the local ingredients including the seaweed to a theme of the Events are popularity.
How about the lunch while looking at a garden?
Business hours: 11:00-15:30 (last order 15:00)
The number of the seats: About 100 seats
※News of the first-floor "restaurant garden" remodeling suspension of business and the substitute business
"The restaurant garden" on the first floor is closed for remodeling construction during the following period and does business at a restaurant on the second floor.
[period] From Tuesday, February 25, 2020 to Wednesday, March 18 ※Museum Holidays is excluded
The restaurant garden on the first floor is a
target store
of "the Ministry of Economy, Trade and Industry/cashless point reduction system".
※But it is only VISA, a credit card of MASTER (the card issued abroad is inapplicable).
※JCB, American Express, Diners Club are inapplicable.
I will guide you in future when I become a target.
As of October 25, 2019
Lunch for a limited time

It is for a limited time from December 1 to March 31, 2020
The kitchen series fourth "winter lunch" of Paris
& green vegetable salad
1,300 yen
of the French beef stroganoff winter field greens and cream source with nuiyu
I can taste it only here! Menu in connection with a masterpiece

Last Supper 1,800 yen
(with wine or grape deuce)
Based on "Last Supper of the Leonardo da Vinci," it is the dinner menu of this museum original using ingredients of Tokushima including the potato in a sea bream and Awa Japanese black beef, seaweed, a lotus root, money.
Menu of the Other than that

Whirling current seafood bowl 1,200 yen
Sea bream sashimi set 1,200 yen
Taimeshi and udon set 1,000 yen