Restaurant Garden (1F)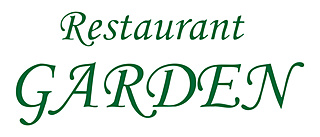 Restaurant garden on the first floor
A restaurant in the first floor of the annex.
A lunch and a sea bream, the menu using the local ingredients including the seaweed to a theme of the Events are popularity.
How about the lunch while looking at a garden?
Business hours 11:00-15:30 (last order 15:00)
Lunch for a limited time

The
NE
W
9~11 moon-limited
Autumn art lunch 1,500 yen
Green vegetable salad of the & professional player shot and tomato with pasta in stew autumn with vegetables and mushroom with Marengo-style chicken thigh
The stewed dish using the tomato coming from that Napoleon ate a tomato coming from that Napoleon ate it in Marengo in northern Italy in Marengo in northern Italy. I use the seasonal vegetables of the Tokushima product for salad.
I can taste it only here! Menu in connection with a masterpiece

Last Supper 1,800 yen
(with wine or grape deuce)
Based on "Last Supper of the Leonardo da Vinci," it is the dinner menu of this museum original using ingredients of Tokushima including the potato in a sea bream and Awa Japanese black beef, seaweed, a lotus root, money.
Menu of the Other than that

A day substitute is town low dining table 1,500 yen

Whirling current seafood bowl 1,500 yen
Sea bream sashimi set 1,500 yen
Taimeshi and udon set 1,100 yen, etc.
※All include a consumption tax 
※The photograph is an image
Menu list
In addition, there is a menu.