Café Vincent (B3F)


The third-floor Café Vincent under the ground
In this cafe which named it from first name of Gogh,

I

prepared for the dessert which could take a break between appreciation

including the menu which was good to a lunch under the theme of France which I spent as

the hometown Netherlands and a painter of Gogh.
Business hours: 10:00-16:45

(the last order: until food 16:15 until drink dessert 16:30)

State in the shop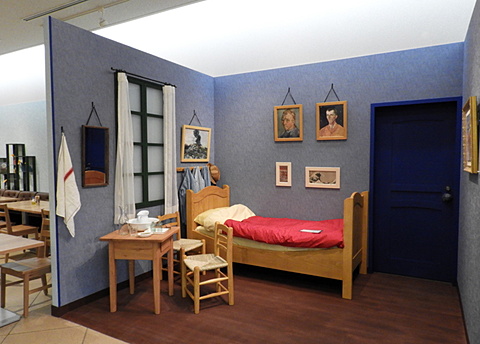 The shooting corner that actually reproduced masterpiece "Artist's Bedroom at Arles" of Gogh realistically.
I can actually experience the world of Gogh drawn in the picture as I can enter the room.

The
work
about the
room of popular name "yellow house" the second-floor Gogh
whom
there was
in Arles of south France
.
In an atelier on "yellow house" the first floor,
Gogh
created
many works
including "Sunflower"
and
worked hard
at work production with Gauguin whom I invited to Arles
.
Gogh creates three points of works of the same name
, and
you can see a work of the Musée d'Orsay possession
in this museum.
,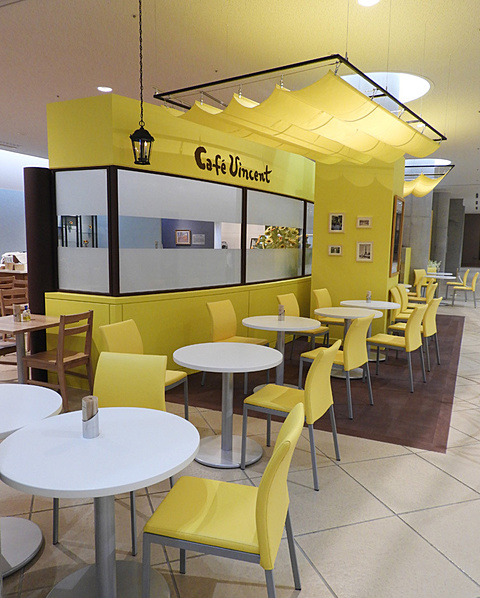 The yellow cafe-terrace seat which imaged "the night cafe-terrace" that Gogh described.

※There is no display in this museum
Sweets for a limited time

It is from October 1, 2020 to November 29
Homemade Cezanne with apple pie vanilla ice cream 700 yen
For masterpiece "Apples and Oranges of Cezanne," I baked it to the apple pie which I wrapped in finish, a specialite de la maison cookie dough with the moderate sweetness of apple and acidity, a texture and a fragrance of the cinnamon that I did well. It is the seasonally limited sweets which I attached a homemade vanilla ice cream to.

The work which it is said to that completeness is the highest for the composition in one of the still-life pictures which assumed the fruit which I dealt with much a motif chromatically. I arrest a motif from plural viewpoints and I let you mix and describe it in the triangle composition that assumed an apple a top in central compote.
Menu list
In addition, there is a menu.