Restaurant & cafe shop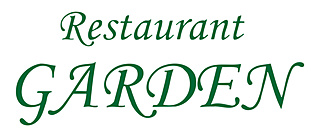 Restaurant garden on the first floor
Business hours: 11:00-15:30 (last order 15:00)
The restaurant which looks at a garden on the first floor of the annex.
A lunch and a sea bream, the menu using the local ingredients including the seaweed to a theme of the Events are popularity.


The second-floor Café de Giverny under the ground
Business hours: 10:30-16:00
A cafe full of nature looking at a pond of the second-floor Monet under the ground.
With a cake and a drink, please spend a time between the appreciation.


The third-floor Café Vincent under the ground
Business hours: 10:00-16:45
※Last order food 16:15, dessert, drink 16:30
In this cafe which named it from first name of Gogh,
I
prepared for the dessert which could take a break between appreciation
including the menu which was good to a lunch under the theme of France which I spent as
the hometown Netherlands and a painter of Gogh.


The third-floor museum shop under the ground
Business hours: 9:30-17:00
In the Otsuka Museum of Art museum shop, I prepare popular item only in this museum, original mini-Sue board. I have Other than that, original goods, art goods a lot and look forward to your coming.