Otsuka Museum of Art commemorates the 25th anniversary of the museum's opening, starting 10/7 (Saturday), we will be making a full-size reproduction of ``The Musical Lesson'' by Vermeer, one of the most famous Dutch painters, on a ceramic board and making it available to the public.
This work is part of the collection of King Charles III, who held his grand coronation ceremony this year, and is on display in the Picture Gallery at Buckingham Palace.The original painting is a valuable piece that is only shown for a short period of time, and even more irregularly, so there are limited opportunities to view it.
This year, 2 additional works by Vermeer have been exhibited, allowing you to view 10 of Vermeer's masterpieces out of approximately 37 works in one place.Please enjoy this autumn of art!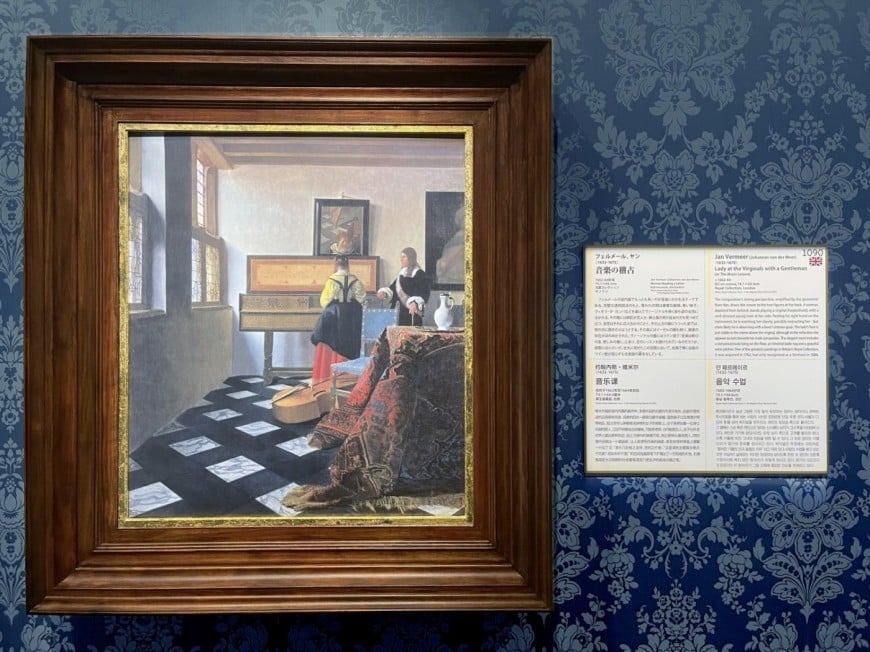 London, Royal Collection
2nd Basement Floor Vermeer Gallery
This work, which has not been released in Japan, focuses on "music", which is the most common theme in Vermeer's interior paintings.In perfect perspective, our eyes look past the blue chair and the viola da gamba lying on the floor to the woman playing the virginal.

The lid of the virginal says in Latin, ``Music is a friend of joy and a healer of sorrow,'' so perhaps he is being taught a lesson in love.

This is a relatively large work among Vermeer's works.Please enjoy the depiction of light coming in through the window, and the stunning spatial expression and composition in full size.


Additional exhibition on 2023/7/11! "Woman sitting in front of virginal"

Vermeer"Woman Sitting at a Virginal"
Around 1670-72
51.5 × 45.6cm
The National Gallery, the U.K.
Vermeer Gallery on the second basement floor
"Woman sitting at a virginal" is considered to be the work of his last years.Illuminated by the light coming through the window hidden behind the curtains, the woman is playing the virginal (a small keyboard instrument resembling a harpsichord) and looking at us with a smile on her face.
A viola da gamba without a player placed in the foreground as if inviting the viewer to join in an ensemble, suggests the presence of a man playing together.
For painters of the time, musical instruments were one of the motifs that symbolized "love" between men and women, and musical instruments and music were used to express love.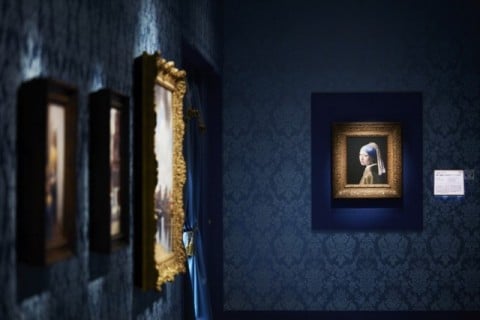 Jan Vermeer
Born in Delft, Holland in 1632. At the age of 21 he began his career as a painter and is also a member of the board of directors of the Delft Painters Guild.He depicts everyday life in a room with themes such as letters, music, and love. left. After his death in 1675 at the age of 43, his work gradually fell into oblivion, but was revived in the 19th century.His total number of attributed works is said to be about 37.