Is filled with deep emotion in the world that Gogh described; and ...
THE IMEERESIVE EXPERIENCE
Introducing "Starry Night Road" inspired by Van Gogh's work "Starry Night Over the Rhone" in the Arles era.
The glittering light is like a star shining in the night sky.Immerse yourself in Van Gogh's world as if you were stepping into the work.
Place
 The 1 floor under the ground
Wrapped in a masterpiece dedicated to Van Gogh ♪
In "Starry Night Road", American singer Don McLean released the masterpiece "Vincent (Starry, Starry night)" dedicated to Van Gogh in 1971.
(Vincent (Starry Night))
All 14 songs of the album "Loving Vincent" including.Enjoy the music and painting competition.

One of the night views that Van Gogh drew during the Arles era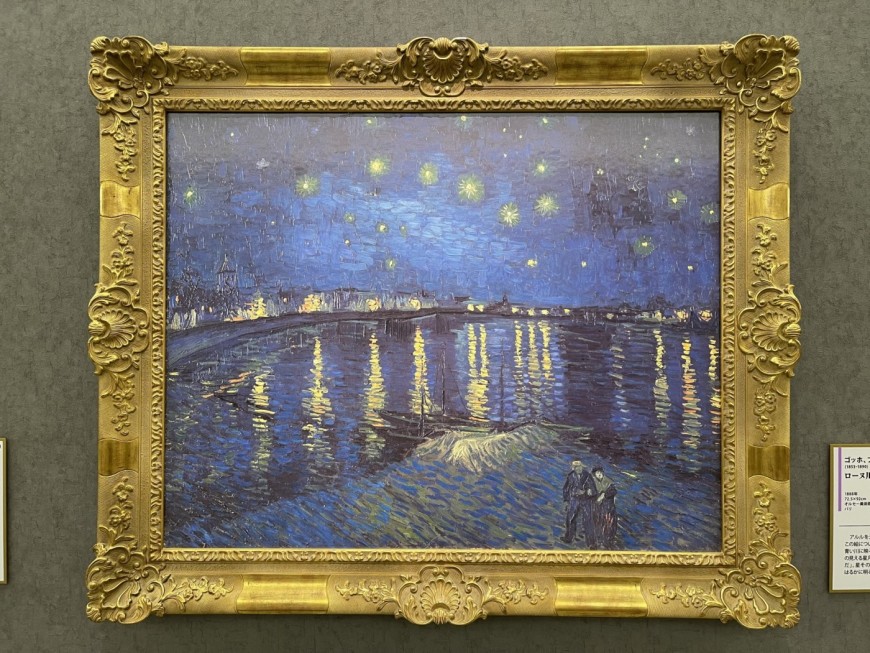 Gogh
"Starry Night Over the Rhone"
1888 Paris, Musée d'Orsay
 Van Gogh loved the land of Arles, where the Rhone River flows, because he thought it was a country he admired, "a land as beautiful as Japan."In the clear sky, big stars shine radially, the light of a flickering gas lamp is reflected on the surface of the water, and a couple is gathering in the foreground.Van Gogh is said to have drawn the "Starry Night Over the Rhone" by combining several real scenes, rather than drawing the scenery as he saw it, and the brightest central part of the glittering star squeezes the paint directly from the tube. It is said that it was added.
 For him, the city of Arles would have been the most beautiful and brilliant city.






※I change the Events by the situation and may stop.
※The price is all tax-included.