Masterpiece tour to come up in masterpiece animation, comics
I reopen from December, 2020
Do you not enjoy a masterpiece appearing in animation and the comics including the work coming out to seven "Sunflower" of Gogh and "dog of Flanders" by full-scale force?
It is a tour to show around while going round the exhibition rooms.
[the time required] About 40 minutes
[capacity] 20 (possible advance reservations)
[meeting place] The B3F information side
[entrance fee] Free (Museum Admissions Fee required)
※The guidance only as for Japanese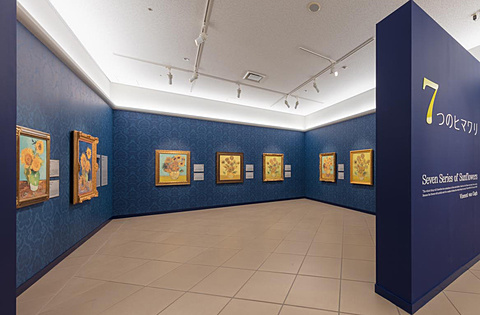 Seven points of "Sunflower" which entered the vase which Gogh drew. It is scattered in all parts of the world and is possessed, and the fantastic "Sunflower" that the personal storehouse, original picture were lost is included among them, but a large hall can see the actual size reproduction with the Sue board now in this museum.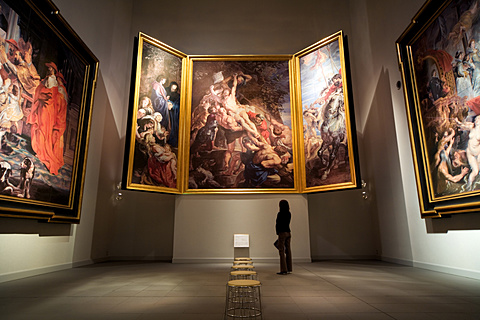 The work that there is the Rubens "Raising of the Cross" that it is known even that I appear to "the dog of Flanders" approximately 4.6m in height X 6.4m in width. I can taste a sense of reality just like the field in this museum.
Plan of December, 2019
Masterpiece tour reservation to come up in - masterpiece animation, comics at 11:30 on
27
Sunday 
Tour application method
You e-mail a telephone or "the tour reservation" mentioned above in a click and can apply.
(1)Please let me know the (2) representative full name (3) participation number of people by 17:00 on the opening day before the visit on a day desired.
※It is the deadline as soon as it becomes the capacity

※I use the personal information having you provide it for reservation duties of the Gallery Presentations. I may not contribute it to the third party except this museum duties trust point without obtaining the person's consent. But a case based on laws and ordinances is excluded.
[, about the privacy policy in this museum, please confirm an Otsuka Museum of Art privacy policy.]
※I change it at the time of various Events holding and may stop.